What Factors Set Professional Water Restoration Apart in Little Rock?
6/15/2021 (Permalink)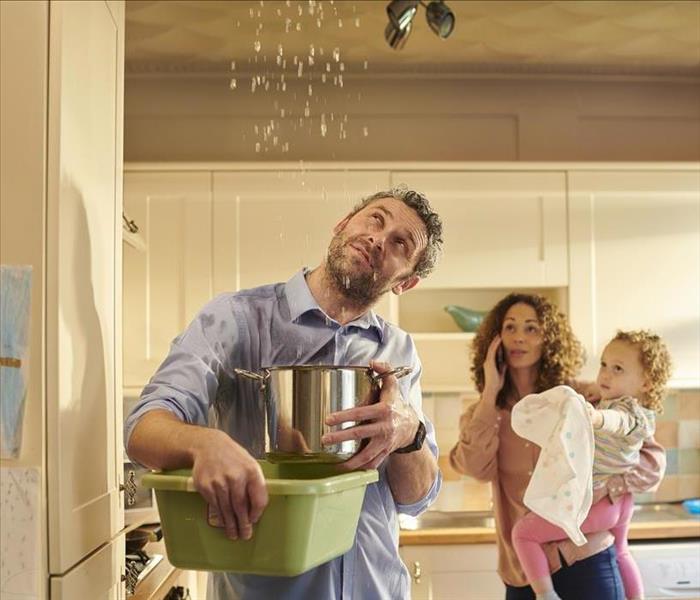 Call SERVPRO of Northwest Little Rock as soon as you notice your home water damage. We can be in rout to you quickly.
Our SERVPRO professionals have several efficient and effective practices to restore Little Rock homes after water damage.
As tempting as DIY cleaning and restoration might be after a water damage incident, these situations often fall short of what a property needs. Our professional SERVPRO team can help in many ways.
What Are Practices You Can Expect from SERVPRO?
As a leader of water restoration companies for Little Rock, our SERVPRO roster offers various recovery and cleaning solutions for water-damaged residences. Some of these include:
Content Recovery – Protecting your personal belongings through relocation and on-site cleaning can ensure that irreparable harm does not befall the things that matter most.
Water Damage Repairs – With a general contractor license, we can offer controlled demolition, replace damaged plumbing, and reinstall discarded building materials to make water disasters "Like it never even happened."
Water Removal Services – Eliminating surface water can be a considerable obstacle, but with many of our rapid-removal solutions like truck-mount extractors and submersible pumps, we can overcome standing water fast.
Surface Cleaning – Using several potent and health-conscious cleaning products designed to protect material substrates without chemical residues, we can prevent unnecessary structural tear-out and build-back.
When you consider choosing a professional water restoration company, our SERVPRO of Northwest Little Rock team has multiple ways to help after water disasters. Give our experienced team a call today at (501) 803-9700.