Is Smoke Remediation Necessary After a House Fire in Little Rock?
4/15/2021 (Permalink)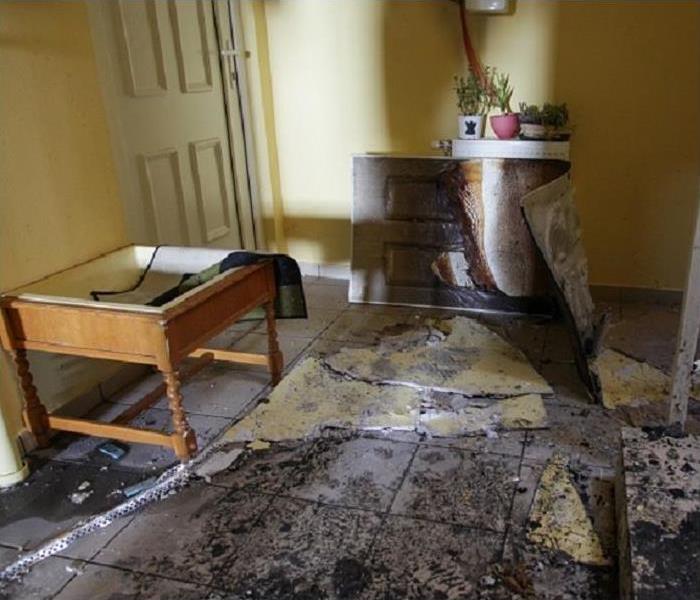 Smoke and soot can damage your belongings as much as the flames. SERVPRO can make your fire damaged home "Like it never even happened."
SERVPRO Technicians in Little Rock Hold National Qualifications for Smoke Removal and Air Filtration after Property Fire Damage
Little Rock is an urban center in America's "Natural State," Arkansas. Separated between the enormous Arkansas River and the sublime Ouachita Mountains, the city has become a thriving center for creativity, startups, and, up and coming, culinary masters. The mini city of 197,312 residents has enjoyed a growing population in recent years. It remains the state capital for Arkansas and blends traditional southern hospitality with cutting-edge innovation, artistry, and design. Historically, Little Rock was a central part of the Civil Rights movement, with many of the city's tourist attractions centered around this history. Since its incorporation in 1831, the city has been a central tourist attraction in the South, offering scenic trails, hikes, and water sports and a unique lifestyle that has become its signature.
The city has a burgeoning reputation as one of the finest places for live music in the South. The three-day-long Riverfest takes place each year and has hosted global names in hip-hop, country, and blues. An equally famous music venue and restaurant in the area is South on Main, which is known for giving traditional southern food a modern twist while guests can move from the dining room to the live venue in the back. Arkansas has a reputation for producing Bourbon Whiskies, so visiting the many craft breweries like the Rock Town Distillery and Stone's throw brewing should be top of the list for a visit to Little Rock. Hiking on the nearby mountains or riverside trails is also a popular choice for outdoor enthusiasts.
The Clinton Presidential Center is a 30 acre stretch of land along the wetlands that celebrates and preserves the life of the 42nd President of the United States. The building itself is a stunning architecture with an all-glass wall overlooking the nearby conservation area. Inside interactive exhibits and a life-size replica of the Oval Office are some of the displays.
Big Dam Bridge is an intersecting point between over twenty miles of trails and hikes. The area is known for its excellent visages and jogging opportunities. For a faster exploration of the nature trails, bike rentals are available on Little Rock City's outskirts.
The South is famous for its pit barbecues and red meat. Doe's Eat Place is a traditional steakhouse that celebrates the South's culinary traditions. It has also become a stopover point for some of Arkansas' politicians, with President Clinton counted among some of its illustrious patrons.
SERVPRO of Little Rock Can Help Tackle Smoke Residue Removal in Your Home
Fires can produce all kinds of damage in a residential property. We are a local service that can help with:
Fire damage restoration
Fire damaged homes
By working closely together with insurance adjusters and customers, our technicians can ensure that your home returns to its preloss condition as quickly as possible. We also endeavor to produce a timely verbal estimate that can help you organize your schedule and minimize the inconvenience of a property fire and a consequent restoration project.
We use dry sponges and light cleaning products to pre-test your home, producing a more accurate estimate.
By sorting through salvageable and non-salvageable materials, we can reduce the timeframe of restoring the saveable items.
Immersion cleaning machines and solvent cleaning are just some of the specialist services we offer to residents.
Get your home back to its normal condition after a fire. Contact SERVPRO of Little Rock for fire restoration at (501) 803-9700.