The Main Thing Still Live North Little Rock
1/18/2021 (Permalink)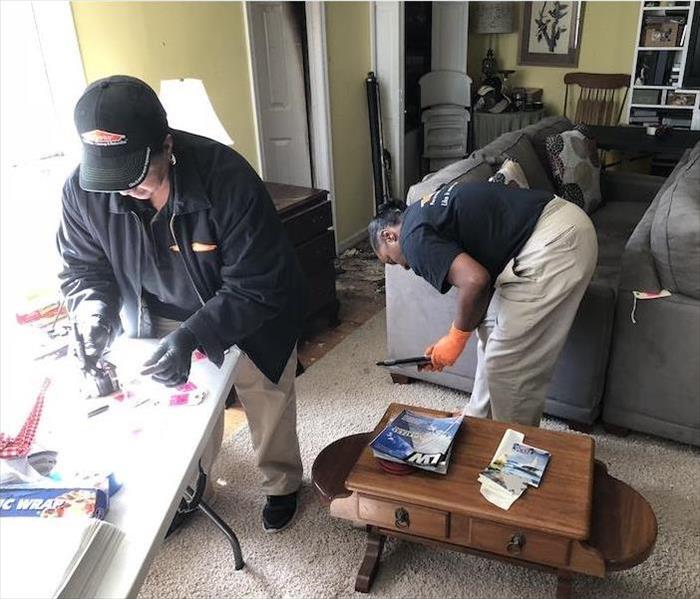 Water damage restoration is no easy task. Call the professionals at SERVPRO for the services needed to get your property back to preloss conditions.
Enjoy A Thrilling Comedy Revue in North Little Rock
A revue combines various types of entertainment in one show, including music, sketches, and dance. Such shows are typically designed to deal with crucial issues satirically. The varied nature of presentations makes it easier for everyone to find entertaining content. You can enjoy this entertainment form in North Little Rock by attending the Main Thing show on January 29th, 2021. The comedy revue includes bogus commercials, original sketches, songs, and a press conference with Dog Spranger, an independent presidential candidate.
Some of the main highlights about the show include:
Periodic scheduling every Friday starting from 8 PM
The theater offers wines, craft beers, cocktails, specialty coffee, desserts, and snacks at participants' tables all through the show.
Reservations are mandatory for those planning to attend. Each ticket goes for $30.
The seat arrangement helps maximize social distancing in the theatre.
SERVPRO of Little Rock helps manage the restoration of water damage in North Little Rock properties by offering services such as water extraction, cleaning, and drying. Call us at (501) 803-9700 to help mitigate any issues that develop.